Transition Workshop with ECTS credits under the auspices of Un Habitat and UNEP
Gepubliceerd op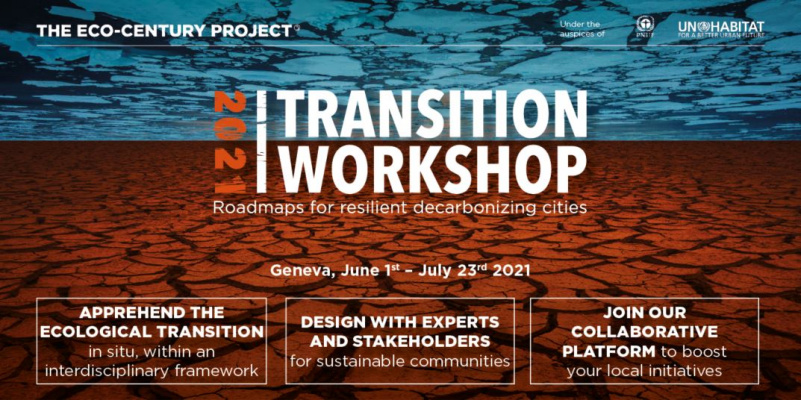 The Fondation Braillard Architectes and its partners launch the second edition of the Transition Workshop in Geneva - Switzerland, the world's leading hub for climate change experts and home to major international organizations.
After a successful first session, the Fondation Braillard Architectes and its partners are launching the second Transition Workshop aimed at promoting professional interactions and understanding the methods of the ecological transition of cities facing climate emergency.
The Transition Workshop 2021 offers real involvement in the process of reinventing the Greater Geneva, one of the most advanced and innovative metropolises in the world. In collaboration with internationally renowned experts and regional policy makers, participants will explore methods, tools and processes to accelerate the decarbonization of our societies through architectural, urban and landscape projects.
THE PROGRAM OFFERS
To Master's students : a concise introduction to the issues and dimensions of ecological transition by design.
To Ph.D. students : a cross-disciplinary overview to data and tools for the analysis of climate emergencies in the built environment.
To professionals: new tools for the design of the ecological transition at all scales.
To city officials: prospective and evaluations toolkits for zero carbon cities.
8 European Credits for students and professionals in continuing education.
AGENDA
April 15th: applications deadline
May 4th: announcement of selected candidates
June 1st to July 9th: courses and seminars*
July 12th to 23rd: on-site workshop**