Rebuilding after the fire - Art Nouveau Network
Gepubliceerd op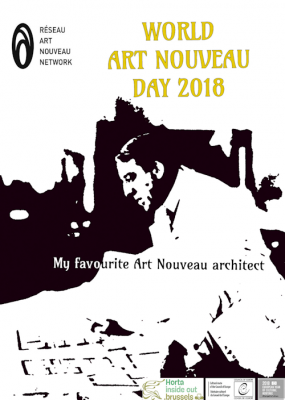 Lectures Rebuilding after the fire at the Faculty of Architecture La Cambre Horta in Brussels - on 22 May 2018
Paul Philippot Heritage (ULB) and the Réseau Art Nouveau Network invite you to attend the conference-evening "Rebuilding after the fire" that will take place on Tuesday 22 May 2018 from 6.30pm at the Auditorium Victor Bourgeois of the Faculty of Architecture La Cambre Horta ULB (Place Eugène Flagey 19, 1050 Brussels).
The rebuilding of an architectural heritage abruptly destroyed following a fire remains a particularity in the restoration field. The violence of destruction, the sense of injustice, the psychological shock that follow any fire often imply the necessity to rebuild the damaged building as quickly as possible.
How to carry it out when the financial means are sometimes missing? How to analyse scientifically the ruins? How to document a rebuilding? How to remain faithful to what does not exist anymore?
Sarah McKinnon, project manager of the reconstruction of Ch. R. Mackintosh' Glasgow School of Art (1896) will talk about the issues and challenges she met after the dramatic fire in 2014.
Francis Metzger will present the rebuilding of the Charle-Albert castle that remained abandoned a long time after two successive fires.
This evening counts with the support of RANN/Brussels Urban and Heritage (Brussels-Capital Region) and the Faculty of architecture La Cambre-Horta (ULB).
A simultaneous interpretation French-English is planned.
Entrance: 6 €
Students: 4 €
Students from Paul Philippot Heritage: free
Registration recommended and information: info@artnouveau-net.eu www.artnouveau-net.eu