Documents from the activities
Below, the professional can find tools, documents, information and references distributed during the activities of the UPA.
Some of these references are however only accessible by means of a code reserved for UPA-BUA members and possibly for participants of certain activities organized by the association.


For documents reserved for registrants: Log in or create an account to gain access.
2020-02-12 Green roofs
2020-02-12-toitures-vertes-01-typologie-toitures-plantees-ceraa.pdf
2020-02-12-toitures-vertes-02-aspects-techniques-et-reglementaires-cstc.pdf
2020-02-12-toitures-vertes-03-membranes-et-etancheite-derbiguma.pdf
2020-02-12-toitures-vertes-04-toitures-vegetalisees-ecovegetal.pdf
2020-02-12-toitures-vertes-05-dynamique-naturelle-eco-systeme-etages-buissonniers.pdf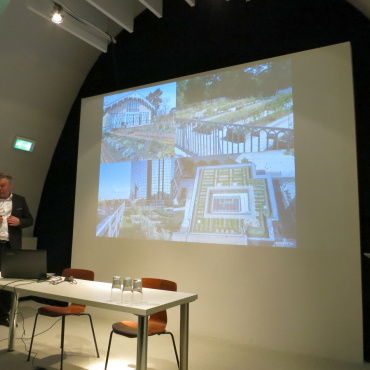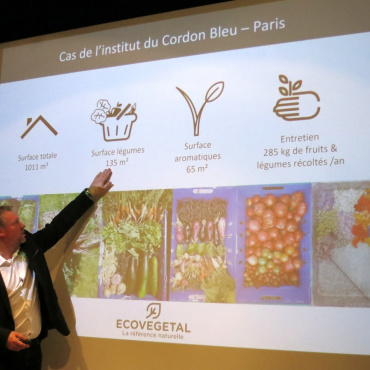 Debate Traineeship in Question(s)
2020-01-24-debat-stage-presentation-upa-bua.pdf
2020-01-15 Workshop 3D photogrammetry voor everyone
2019-12-04 Intellectual Property for Architects
Presentations by Mrs. Stéphanie Dujardin from PRONOVEM : "Protection de la Propriété Intellectuelle"
and Me Eric Jooris from JVM : "Le droit d'auteur sur les œuvres architecturales".
2019-12-04-propriete-intellectuelle-droits-dauteur-architecturaux-presentation-pronovem.pdf
2019-12-04-propriete-intellectuelle-la-protection-presentation-jvm.pdf
2019-11-20 Conference Sven Grooten B-architecten
2019-10-03 Welcoming of stagiaires from BCBW
The presentations of the evening of trainees from the 3rd of Octobre 2019 (Order of Architects, social secretariat Partena, accounting Accountable, inssurance AR-CO and Protect, associations UPA-BUA and AABW as well as the offices of different sizes Havenne, ETAU and ASSAR) are available here.
2019-04-03 Construction costs estimates
2019-04-03-estimations-01-upa-bua-intro.pdf
2019-04-03-estimations-03-regie.pdf
2019-04-03-estimations-04-archi-0900-simulation-couts-hors-sol.xlsx
2019-04-03-estimations-04-archi.pdf
2019-04-03-estimations-05-kul-kostenbeheersing-door-ontwerper.pdf
2019-02-06 CoBAT conference
2017-12-06-bwro-omv-coordinatie.pdf
2017-12-06-cobat-ope-coordination-amendements.pdf
2017-12-13-vade-mecum-fr-reforme-cobat-bup-shanssens.pdf
2017-12-13-vade-mecum-nl-hervorming-cobat-bup-shanssens.pdf
2019-02-06-cobat-soiree-debat-upa.pdf
2018-11-21 Conference Julien De Smedt JDSA
2018-10-10 The Common Wall
2018-10-10-le-mur-mitoyen-bfrancis.pdf
2018-10-10-le-mur-mitoyen-bnicodeme.pdf
2018-10-10-le-mur-mitoyen-cbourgois.pdf
2018-10-10-le-mur-mitoyen-rmatriche.pdf
2018-09-25 Welcoming and information for new graduates
2018-02-02 Conference by expert-architect Cédric Bourgois CEAB
2018-02-02-upa-bua-architecte-et-expertise-cbourgois-ceab-min.pdf
2018-02-02-upa-bua-capacites-entrepreneuriales-cbourgois-ceab-min.pdf
2017-09-19 Welcoming and information for new graduates
ORDRE DES ARCHITECTES, stage documents : click here
2017-06-14 The new walloon CoDT
2017-06-14-codt-havet-vanhuffel-hv-a.pdf
2016-05-11 Code of Economic Law
cde-upa-11-mai-2016-olivier-haenecour.pdf
cde-upa-11-mai-2016-pauline-delzandr.pdf
cde-upa-11-mai-2016-thierry-loth.pdf
modeles-dannexes-contrat-cde.pdf
2016-01-13 State-of-the-art rules
2016-01-13-guide-capacites-entrepreneuriales-cedric-bourgois-ceab.pdf
2016-01-13-regles-application-thierry-loth-dikeos.pdf
2016-01-13-regles-et-signes-de-qualite-michel-proces-upa-bua.pdf
2016-01-13-regles-exemples-application-olivier-haenecour-meritius.pdf
2015-11-18 Documents Building Information Model
2015-11-18-bim-contexte-guilheim-roustan.pdf
2015-11-18-bim-feuille-de-route-ptnb-france.pdf
2015-11-18-bim-manifest-for-belgium-adeb-vba-fr.pdf
2015-11-18-bim-manifest-for-belgium-adeb-vba-nl.pdf
2015-11-18-bim-maquette-virtuelle-ulg.pdf
2015-11-18-bim-position-ar-co.pdf
2015-11-18-bim-position-g30.pdf
2015-11-18-bim-references.pdf
2015-11-18-bim-the-guide-to-bim-adeb-vba-v-10.pdf
2015-11-18-bim-un-atout-pour-larchitecture-oa-fr-a3.pdf