Tribute to JACQUES MOESCHAL (1913-2004)
Published on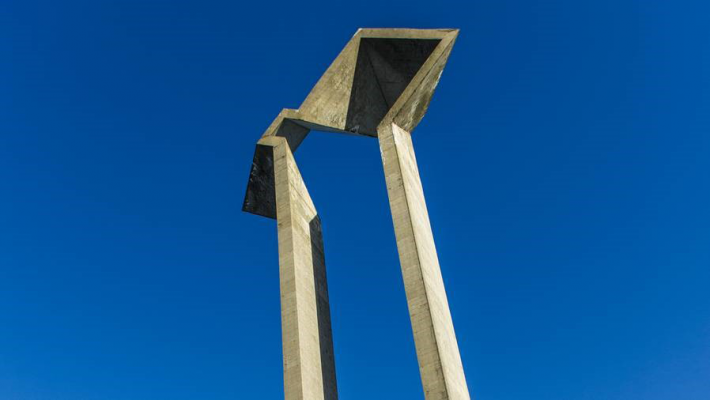 Made at the request of Jacques Moeschal, this film by Yvon Lammens
offers four years of dialogues that describe his philosophy. He is
punctuated with archives and accompanied by interviews with friends,
collaborators and former students.
LA VOIX DES AIRS
Jacques Moeschal studies architecture and sculpture at the Academy of Fine Arts in Brussels. His language, which combines technicality and the use of materials such as aluminum, concrete and corten steel, gives rise to an architectural sculpture, with a masterful first work: the Flèche du Génie Civil (Brussels Universal Exhibition, 1958).
From then on, the sculptor-architect never stopped creating signs that punctuated the landscape (Signal by Zellik, 1966, La route de l'Amitié, Mexico, 1968, Signal Hensies, 1972). He also works in the urban space and notably punctuates the entrance and exit of the Deux Portes car park in 1968 (or Cube in 1970 in Auderghem, Signe de Lumière in 1999, Porte de Namur).
Jacques Moeschal was, to quote Philippe Roberts-Jones, "an important innovator of contemporary sculpture, always looking for the evidence of forms and pushing the possibilities of technique to the maximum".

Registration required with Catherine Leclercq: catherine.leclercq@academieroyale.be