DAYLIGHT TALKS AVEC HEMMA FASCH
Published on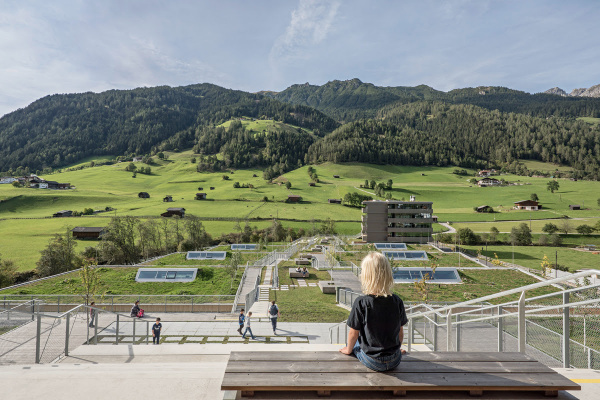 On 29 April at 16:00 CET, you are cordially invited to attend the third episode in the 'Daylight Talks' series, featuring Austrian architect Hemma Fasch.
Organised by the VELUX Group in collaboration with individual schools of architecture and endorsed by the UIA and the European Association for Architectural Education (EAAE), the Talks explore the significance of natural light in architecture and will present prominent architects and educators working consciously and qualitatively with daylight in their projects and educational programmes.
The third Daylight Talk is hosted by Graz University of Technology with the support of Dean Petra Petersson of the Faculty of Architecture and Assistant Professor Armin Stocker. Hemma Fasch will discuss the office´s daylight approach and strategies, exemplified in educational and cultural projects in Austria, including the School Campus Neustift in Tyrol and the Federal School in Aspern, which won the 2019 Barbara Cappochin Prize.
Hemma Fasch is a visiting professor at TU Vienna and a founding partner of Fasch & Fuchs Architekten, which has won many awards for educational and cultural projects, among which the School Campus Neustift, nominated for the 2022 Mies van der Rohe Award.
The event will last 45 minutes, followed by an open 30 minutes of Q&A session. Participation at the event is free.
Crédits : Schulcampus Neustift, photo by Hertha Hurnaus