NOTICE TO THOSE INTERESTED IN THE UPA-BUA UNIT PRICE SCHEDULE
Please note that as of 7 April 2023, sales of the UPA-BUA Unit Price Schedule are exclusively made via our website (upa-bua-arch.be) or by bank transfer. Cash payments are no longer accepted. For any questions or clarifications, please write to us at contact@upa-bua-arch.be
Unit Prices Schedule
The UPA-BUA regularly publishes a bilingual (FR-NL) construction cost handbook in the form of a Unit Prices Schedule, with more than 1.700 unit prices. Published for the first time more than 60 years ago it has grown into an an essential reference work for the construction world in Belgium.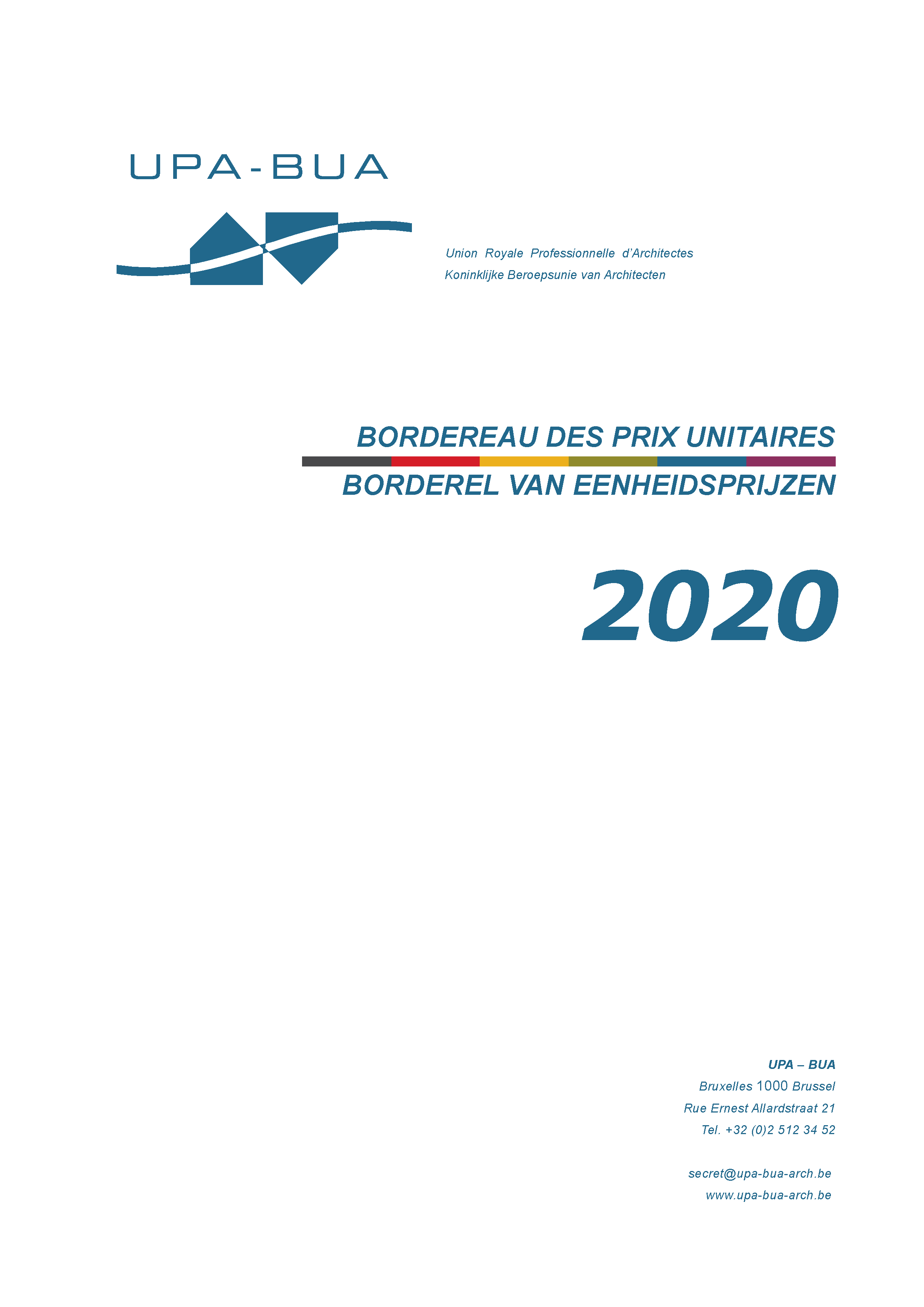 UPA-J Youth section
This section is especially for young architects with less than five years of experience. It wants to collect and meet the needs of young architects by relaying their expectations and organizing specific activities.
Van Hove Award
Each year the UPA-BUA organizes a competition for architectural graduation projects. It is open to students who have completed their studies at the end of the academic year of the award, in a Belgian university faculty awarding the diploma of architect or engineer-architect.
UPA-BUA Travels
Each year the UPA-BUA organizes an architecture travel of several days during Spring. This journey allows us to discover and visit architectural projects, sometimes guided by the authors themselves. The UPA-BUA has for example organized travels to Paris, London, Berlin, Lyon, Francfort, Valencia, Basel, Chicago, Montpellier, Copenhagen, Marseille, Madrid,..a.o.
JUSTBAN tracks down dishonest entrepreneurs via Just-on-web

More

Open letter from a young architect to the Order of Architects

More

The Checklist – Reversible Design

More
Un lieu pour l'architecture et les architectes

architects'
house
21, rue Ernest Allard
B-1000 Bruxelles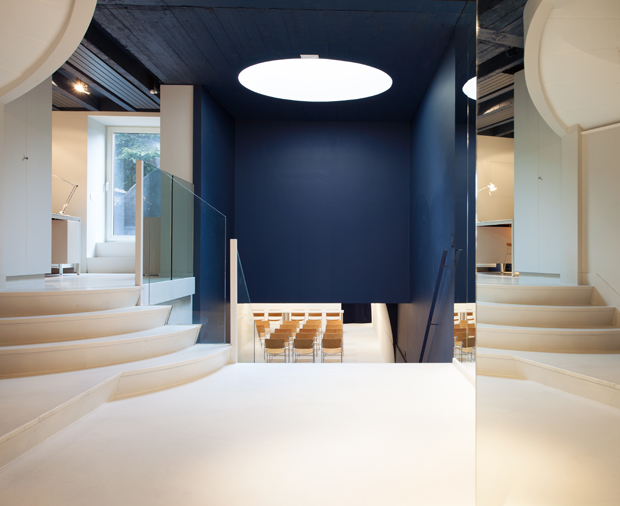 The UPA-BUA is situated in the Architects' House which was bequeathed to them well as to the Federation of Architects from Belgium (FAB) by its founding president Willy Van Hove in 1954. Renovated in 2013, the AH houses several instances of the profession while its meeting room (20-40 pers.), its showroom, its conference hall (70-150 pers.) and its bar host many events related to architecture.
Don't hesitate to contact the Architects' House about the conditions and availability to make use of these facilities situated in the heart of Brussels.
Email : secret@architectshouse.be
Go to website of the Architects' House