Webinar excavated land in the Walloon Region
Published on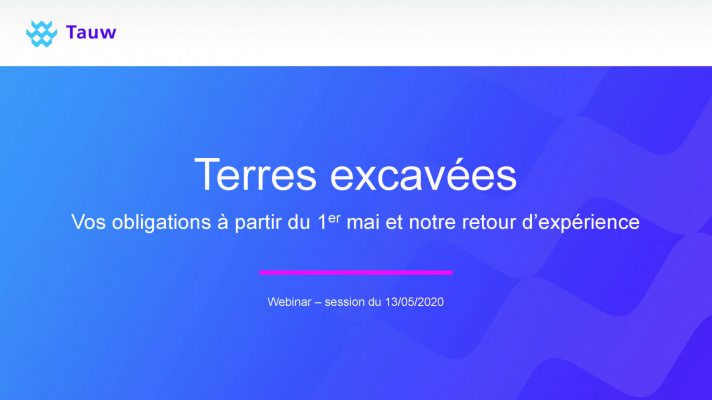 The Walloon Government Decree of October 27, 2019 relating to excavated land (which modifies the AGW Terres of July 5, 2018) came into force (for construction sites that begin) from May 1.
On 05/13/2020, the Tauw consulting office organized a Webinar on these regulations.
With his kind permission, you will find the documents related to this Webinar under the resources tab.