Visit of the « ermitage » of an architect - POSTPONED !!!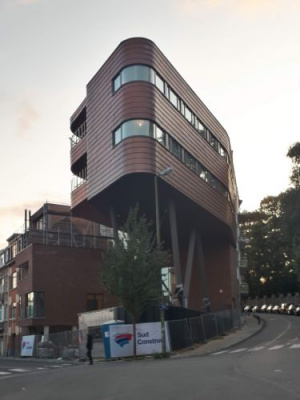 SORRY, DUE TO A DELAY IN THE WORK THE VISIT IS POSTPONED TO THE 15/20/2020!
(Those who paid a reservation are refunded. Please register again if the date suits you.)
This is the apartment in "eagle's nest" built by architect Philémon WACHTELAER (the current president of the AriB) who will let us discover all the secrets on the occasion of a visit for UPA-BUA.

If you want to participate in the discovery of this amazing building, book your place now!


Picture: architect Philémon WACHTELAER, photographic credit: Charlélie Dagnelie.
Saturday 30 November 2019
angle de la rue de l'Ermitage et de la rue de Hennin (à Ixelles)
Tarifs