The Unit Prices Schedule 2020 has arrived !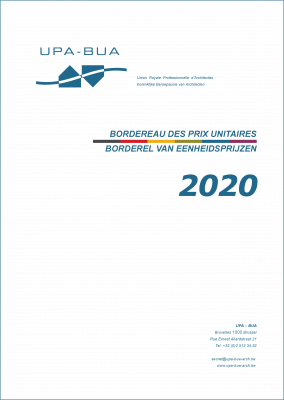 Due to complications following the pandemic, the completion of the new edition of our Unit Price List, scheduled for the beginning of the year, has been delayed.
However, we are making every effort to print it as soon as possible (May or early June at the latest).

Interested parties, who are included in our files, will be notified as soon as it is published.
The UPA-BUA regularly publishes its Unit Prices Schedule, which includes prices (high and low range) for the supply and installation of many articles relating to common building materials and components (based on observed market prices for construction of new buildings for residential use of medium size).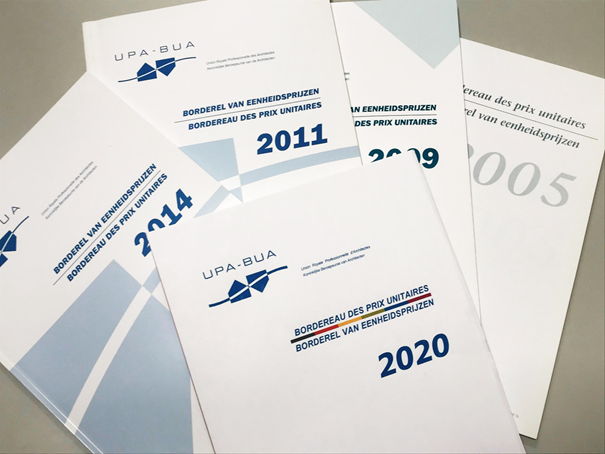 After an important work of price collection and analysis the 2020 version is ready, revised and augmented to more than 1700 articles. It can already be ordered via Publications.
Friday 31 July 2020
Architect's House
Free activity