2020 Van Hove Prize Proclamation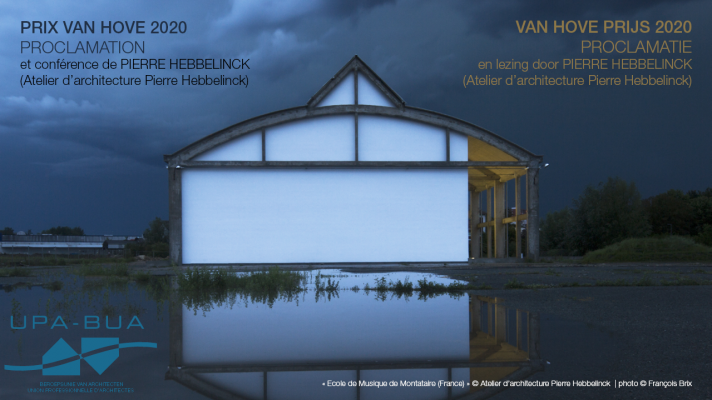 The UPA-BUA (Union Professionnelle d'Architectes - Beroepsunie van Architecten) has been awarding this architecture prize every year since 2015 to new graduates in architecture or engineer-architecture from all Belgian faculties awarding this diploma.
This 5th edition saw a record participation rate of 59 participants. For the first time, all Belgian architectural graduates were represented.
In view of the health situation, the Proclamation of the winners of the Van Hove Prize 2020 will be held on Wednesday 18 November 2020 online.
Programme of the evening :
18h15 : Welcome
18:30 : Conference by PIERRE HEBBELINCK (Pierre Hebbelinck Architecture Workshop)
19:30: Announcement of the results of the Van Hove Prize 2020
Participation in this evening will take the form of a video conference, which is reserved for the participants and the representative of the academic world. However, you can follow the proclamation by watching the live broadcast on our youtube account :
Wednesday 18 November 2020
18:15
En Ligne
Free activity