Small ads
ARCHITECT-STAGIAIR te Roeselare
Thursday 07 May 2020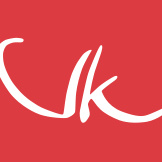 Je functie
Binnen een multidisciplinair team volg je het volledige projectverloop van concept tot uitvoering mee op.
Hierbij hou je rekening met alle randvoorwaarden die tot een kwalitatief project leiden: duurzaamheid, budget, timing, bouwtechniek, … .
Overleg met je collega-architecten, modelleurs BIM en project engineers (stabiliteit, technieken, infrastructuur, akoestiek, fire safety en façade) garandeert een gecoördineerd resultaat.
Je maakt deel uit van de wedstrijdteams voor prestigieuze projecten in binnen- en buitenland.
Via VK Academy krijg je de mogelijkheid om je kennis verder uit te bouwen, te versterken en te delen. Hierdoor draag je bij tot het verhogen van het innovatievermogen en het versterken van het kwaliteitsimago van VK.
Profiel
Je behaalde het diploma van master in de architectuur (architect) of in de ingenieurswetenschappen optie architectuur (burgerlijk ingenieur architect).
Als teamplayer heb je de ambitie om complexe projecten mee uit te werken en tot een goed einde te brengen.
Je affiniteit met duurzaamheid en passie voor architectuur helpen je om kwalitatieve ontwerpvoorstellen af te leveren.
Je kan vlot overweg met MS Office-toepassingen en je hebt een passie voor specifieke grafische en 3D-software.
Je bent Nederlandstalig of perfect tweetalig (NL/FR).
Je voldoet aan de vereisten om je als architect-stagiair in te schrijven op de tabel van de Orde van Architecten in België.
Voltijdse beschikbaarheid is een must.
VK Architects & Engineers
HR@vkgroup.be
HR VK