Small ads
ALTSTADT is looking for experienced (dutch-speaking) collaborators
Wednesday 27 January 2021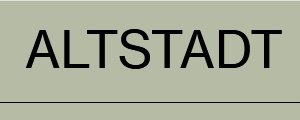 ALTSTADT is een jong Brussels architectuurbureau in volle groei. We zijn op zoek naar creatieve medewerkers om samen te werken aan diverse boeiende projecten, al dan niet met een focus op erfgoed. We bieden je een afwisselende en uitdagende job in een aangename en boeiende werkomgeving.
We zoeken naar een Nederlandstalige (ir-)architect met ervaring en een goede kennis van het Frans. Een bijkomend diploma monumentenzorg (al dan niet in opleiding) is een pluspunt maar geen noodzaak. Je bent een teamspeler en kan projecten zelfstandig opvolgen, en anderen aansturen.
Contacteer ons op 02 828 01 64 voor meer informatie of stuur je CV naar office@altstadt.brussels Neem een kijkje op onze website www.altstadt.brussels of op onze instagrampagina altstadt_jdma. ALTSTADT is gevestigd in het CCN-gebouw, Noordstation, Brussel.
ALTSTADT
office@altstadt.brussels
Jan de Moffarts